Buy China Automatic Sliding Gate Opener Promotions
Automatic Sliding Gate Opener
ANXUNKE

Guangdong, China (Mainland)

3-5 working days after deposit

2000 Piece/Pieces per Month
1. Guide mechanism: adopting independent research and development of the deviation and guiding mechanism, through the sliding guide of the upper and lower beam pulleys, the track can be guided without track, and the sliding is smoother;
2. Towline protection: The wire tow chain adopts special reinforcement engineering plastics, and the sliding groove is equipped with a special cover plate to prevent rain, snow and dust, and is not easy to break;
3. Emergency stop function: In the running state, in case of emergency, the power can be cut off quickly through the emergency stop switch to achieve emergency stop and ensure safety;
4. Overload protection: When the motor temperature reaches 120 °C or the running reaches the set time, the motor will stop working and protect the service life of the motor;
5. Manual clutch: The door body is equipped with a manual clutch device. When the power is cut or repaired, the clutch handle can be opened, and then the door is manually pushed and pulled;
6. Self-locking anti-theft: The door body is in the stopped state, and the door body is self-locking through the turbine vortex rod mechanism of the reduction gear box, and the external force cannot be pushed open.
Buy Sliding gate,China Sliding gate opener,automatic sliding gate Promotions
Automatic Sliding Gate Opener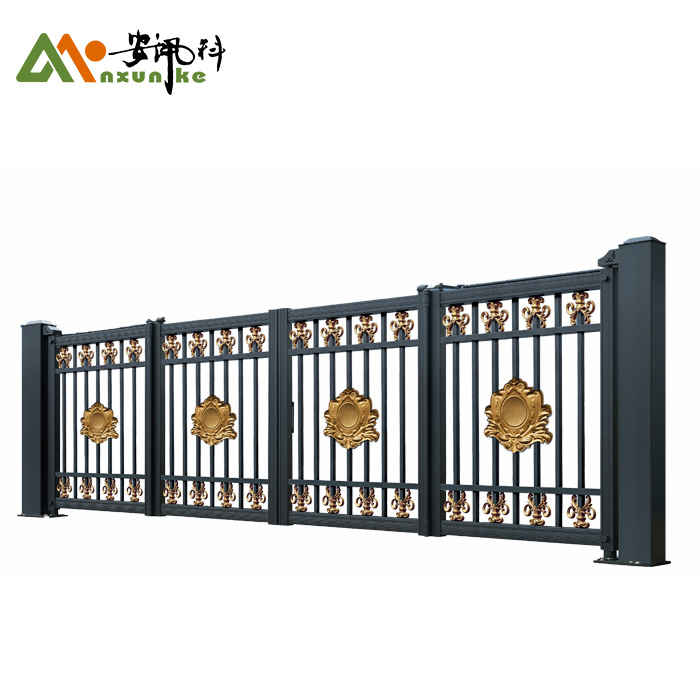 Parameters:
| | | | | | | |
| --- | --- | --- | --- | --- | --- | --- |
| Item# | 1 | 2 | 3 | 4 | 5 | 6 |
| Accessory Name | Door column | Door leaf column | Door beam | Door vertical rod | Door leaf louver | Door fan seal board |
| Material | Q235 | 6063-T5 | 6063-T5 | 6063-T5 | 6063-T5 | 6063-T5 |
| Size | 200x150x4.0 | 100x80x3.0 | 100x68x3.0 | 42x35x1.5 | 60x20x1.2 | Thickness 3.0 |
| Surface Finishing | Galvanizing + spraying | Spraying | Spraying | Spraying | Spraying | Spraying |
Installation Notes:
1. Dig the corresponding pre-buried pit according to the drawing size on the ground of the installation;
2. Place the embedded parts according to the size of the paper. It must be ensured that the midpoints of all the embedded parts are on the same line. The four corners are embedded on the same level, and the surface of the pre-injection is flush with the ground! Explain by electric welding or marble pad to ensure that the concrete will not be displaced when pouring concrete. Unqualified embedded parts will directly affect the installation and use of the door!
3. According to the drawing requirements, the required cable wire is inserted into the PVC pipe. The wire ends are exposed 1.5 meters long from the PVC pipe joint and knotted with each other. (The long-term normal temperature must be high cold-resistant power cable below 0 °C)
4. Disclaimer: All losses caused by the construction requirements of the embedded parts of the drawings are not borne by the customer.
Application: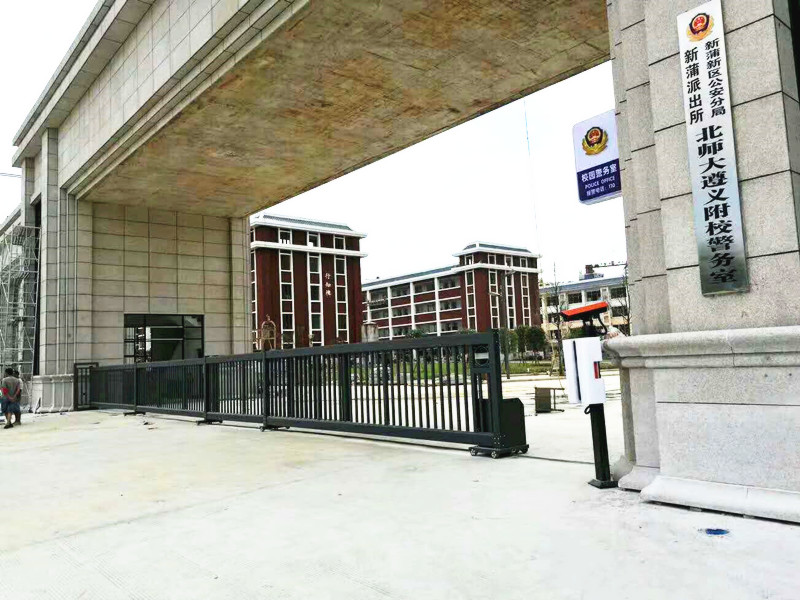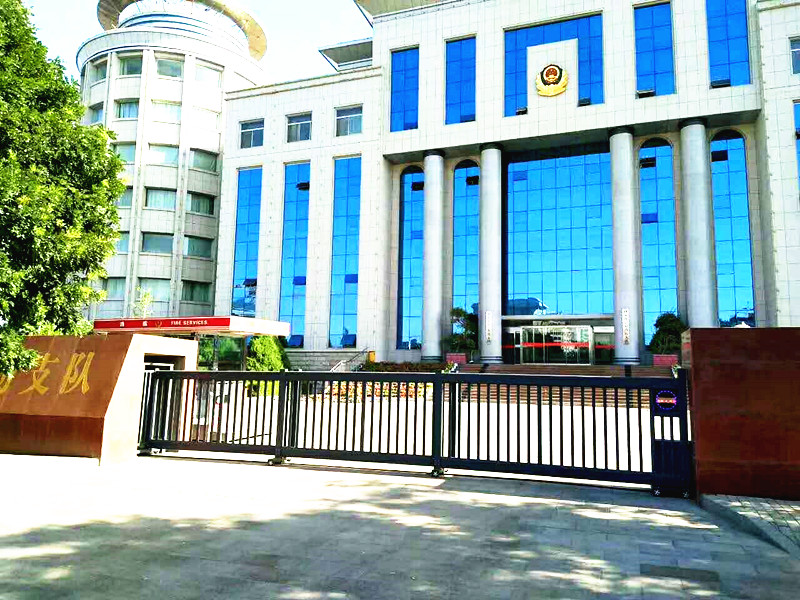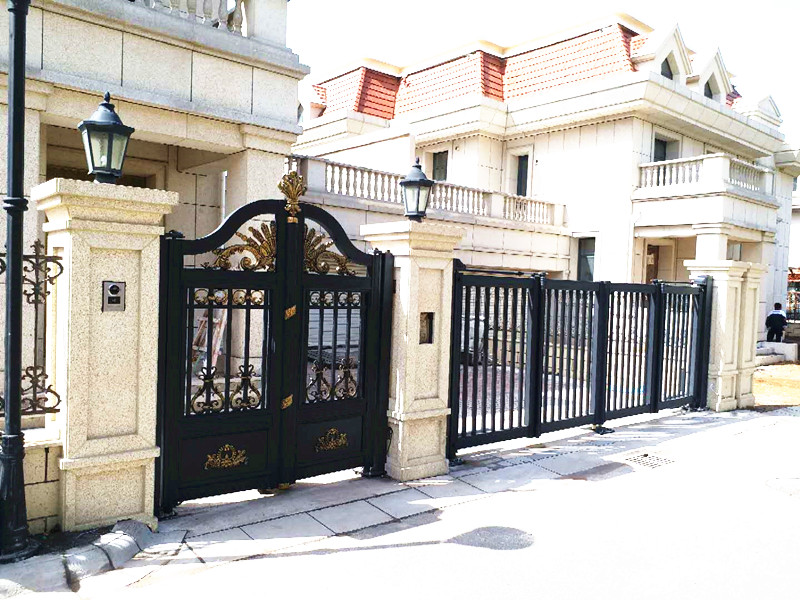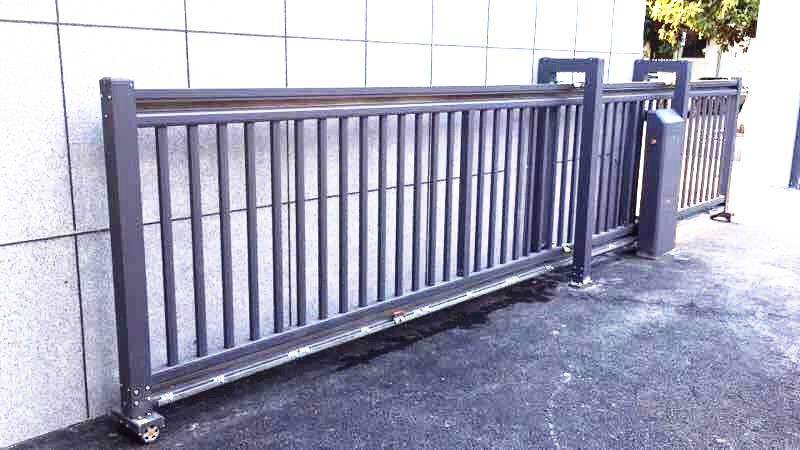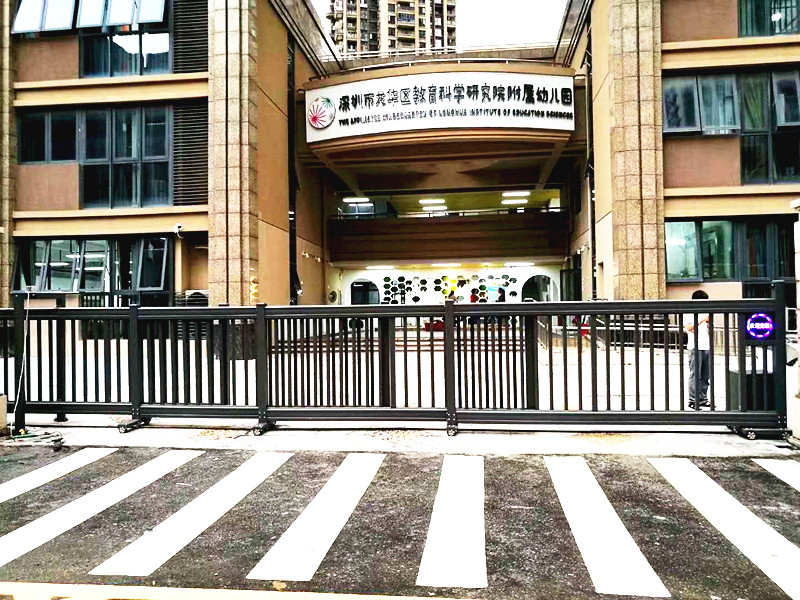 Related Products