Supply Purchase Esd Flap Turnstile System QR Code Reader Wings Gate Quotes
Esd Flap Turnstile System QR Code Reader Wings Gate
ANXUNKE

Guangdong, China (Mainland)

3-5 working days after deposit

2000 Piece/Pieces per Month
The anti-static access control system is a system that combines the human body static comprehensive testing device, access control equipment and computerized management software to ensure that the operator is ready to statically ground the personnel when entering the electrostatic protection zone; The turnstile gate, flap barrier gate and swing barrier gate act as control devices for the flow channel. The system can provide an orderly and civilized way for the entry and exit personnel to prevent illegal entry and exit, and quickly control the passage in an emergency, and organize personnel to evacuate.
Supply code reader wings gate,Purchase flap turnstile system,esd flap gate Quotes
ESD Flap Turnstile System QR Code Reader Wings Gate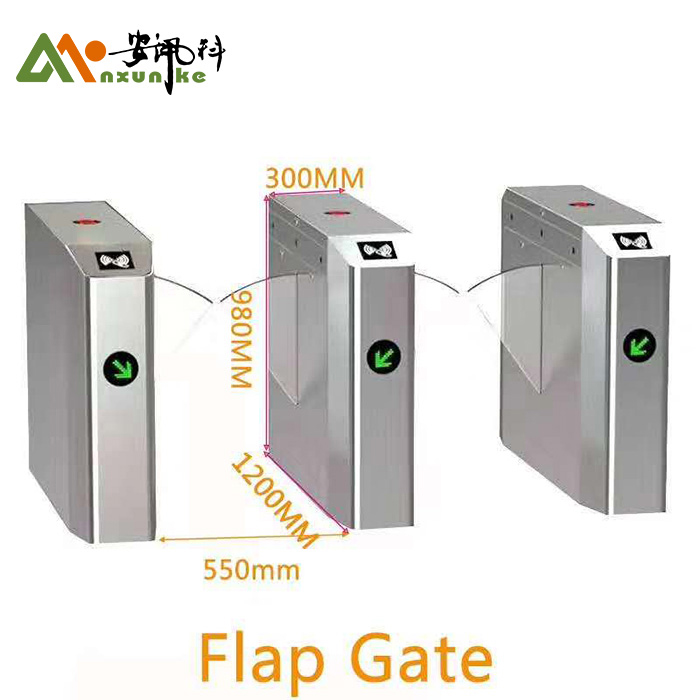 System functions:
1. Realize electrostatic testing and automatic identification of personnel identity. When the card is legal and the static test is passed, the gate can pass.
2. Flexible allocation of personnel rights. Assign different permissions to people of different identities. For example, the office manager only needs to swipe the card to pass the gate, and the shop assembly worker needs to swipe the card and pass the static test before passing the gate.
3. Support left and right foot static test. And only after the static test of the left and right feet is passed, can continue to test the hand static.
4. Different card readers can be used to support multiple identity confirmation methods, including: swiping, swiping + password, fingerprint and so on. Employees with different permissions can be set to use different authentication methods.
5. Time zone period control. 32 groups of time zone tables can be set to support holiday control functions.
6. Through the infrared sensor, the system can accurately determine whether the employee passes the barrier.
7. Display and record all event data in real time; all incoming and outgoing records are transmitted to the computer in real time, which can be displayed immediately in the management center computer; cardholders (name, photo, etc.), event time, door address, event type, and truthful record And the record cannot be changed. When an alarm event occurs, a prominent alarm prompt box will pop up on the computer screen.
8. Equipment health monitoring. Through the Communication Server (CS), the Management Center can know the operation of each device in the system in real time. When a programmable logic controller communicates abnormally, an eye-catching alarm prompt will appear.
9. The controller can be networked with the computer via a TCP/IP network.
Related Products