Vertical Smart Rfid Half Turnstile For Subway
Vertical Smart Rfid Half Turnstile For Subway
ANXUNKE

Guangdong, China (Mainland)

3-5 working days after deposit

2000 Piece/Pieces per Month
1. Stainless steel chassis, small and beautiful appearance, easy to apply;
2. With a personalized installation interface (convenient to integrate magnetic card, barcode card, ID card, IC card and other reading and writing equipment);
3. Smooth operation, soft buffer, low running noise, no mechanical shock;
4. The surface of the movement is plated with yellow dichromate, which is rust-proof and durable;
5. With variety of working modes for selection, one-way or two-way control can be settable;
6. With automatic power-off function, it can meet the special requirements of different customers and the fire safety requirements;
7. It has a unified and standard external electrical interface, which can be freely docked with various reading and writing devices to facilitate system integration.
8. Has a clear traffic indication function, prompting the passage status.
Vertical Smart Rfid Half Turnstile For Subway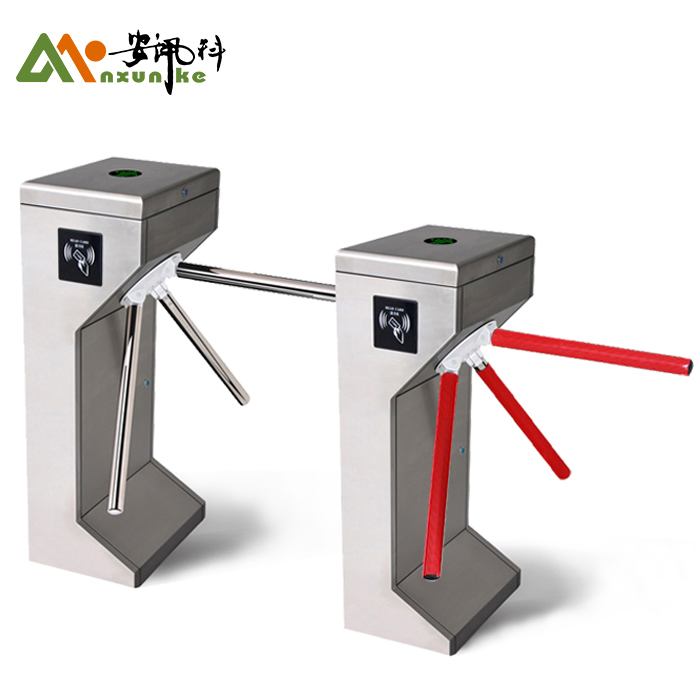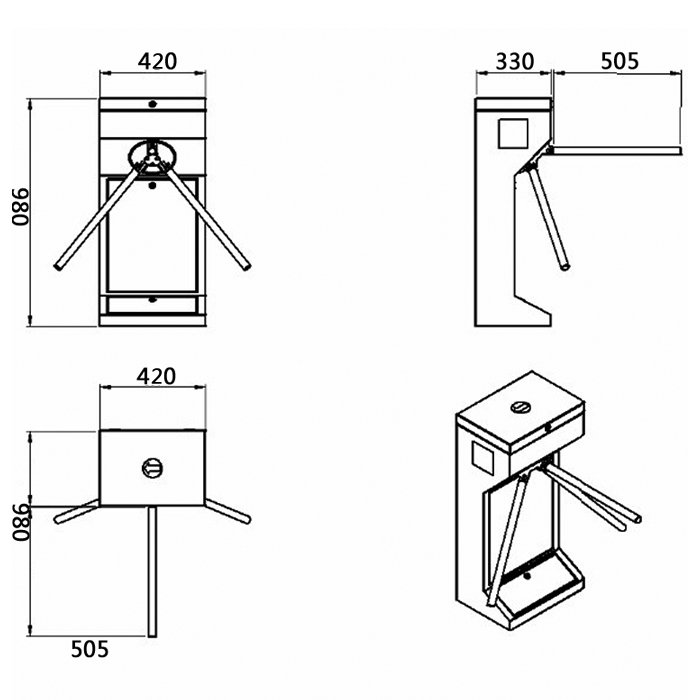 Parameter:
1. Dimensions: 420mm (L) × 330mm (W) × 980mm (H)
2. Power supply: AC220V±10%, 50HZ, 200W;
3. Net Weight: 40 kg
4. Working temperature: -30 ° C ~ 50 ° C
5. Power: 150 W
6. Working humidity: 5%-90% without condensation
7. Mechanical life: more than 3 million times
8. Working life: 10 years
9. Protection level: IP45
Interface:
1. Two-way +12V level signal or DC12V pulse signal input with pulse width >100ms to control access;
2. One relay input remote control the boom drop down;
3. Two-way high and low level gate counting signal output.
4. Communication interface: RS485 electrical standard (communication distance: ≤1200 meters)
Ultra-high brightness flow LED direction indication
#304 stainless steel material, the box is firm and beautiful design.
Prefabricated warning light interface;
Special impact-resistant structure, suitable for large-flow people, longer service life
The card window can be customized to tempered glass material to prevent surface scratch.
turnstile price, turnstile gate price, tripod turnstile price, optical turnstiles, turnstile suppliers, turnstile access control, turnstile access control system, security turnstiles, turnstile gate with card reader, turnstile counter, security turnstiles prices, tripod turnstile gate, pedestrian security gate, pedestrian security gate, full height turnstile price, turnstile parts, subway turnstile, turnstile cost, portable turnstile, pedestrian turnstile, turnstile installation, biometric turnstile, tripod gate, vertical gate, turnstile manufacturers uk, turnstile philippines, waist high turnstile, double turnstile