Waterproof Automatic Car Parking Lock For Parking
Waterproof Automatic Car Parking Lock For Parking
ANXUNKE

Guangdong, China (Mainland)

3-5 working days after deposit

2000 Piece/Pieces per Month
1. Long Rocker
2. 180° two ways arm protection
3. Manual release available in emergency
4. LED flashes when the voltage is low
5. Rebounded arm protection when hitting
6. Waterproof
7. 2 Tons overloading ability
8. Solar + Battery powered
Waterproof Automatic Car Parking Lock For Parking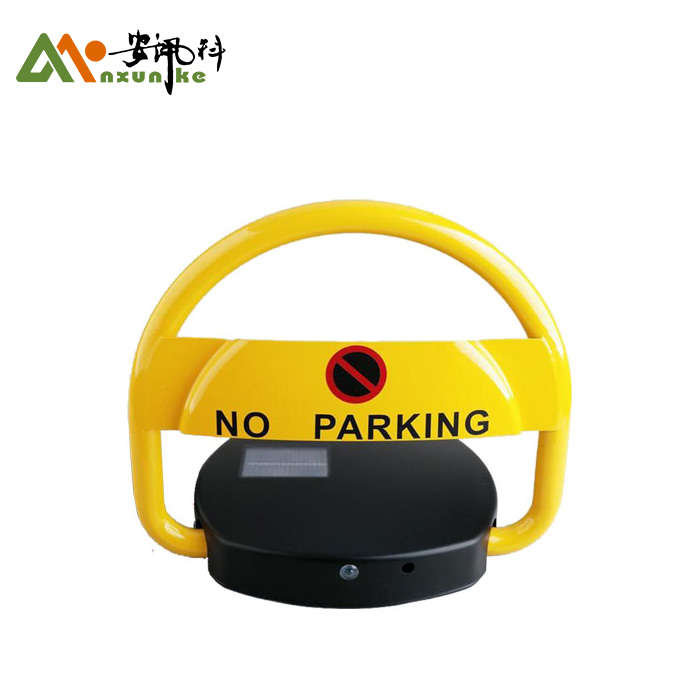 Description:
1. Remote control parking lock is a kind of device which can be automated lift, the role is to prevent someone else take your own car parking spaces, let your vehicle and park at your parking lock at any time.
2. Energy-saving; the battery is a best product in China.
3. Using The United States Champion brand battery, with resistant shock, resistant high temperature, small size, good charge and discharge performance characteristics, theorily can be recharged 5000 times. Most energy-using efficient design patterns to achieve the industry's lowest operating current host 0.4A, starting current 0.6A ~ 0.7A, standby current of 0.6mA, thus ensuring once charging using at least once a year.
4. Durable: the cabinet is made of die-casted Zinc alloy with high quality, and the maximum weight of load-bearing is 5 tons; the cabinet is coated with varnish, being water-proof and anti-rust in harsh weather. The sway arm is made of fiber-reinforced nylon, and it will not deform even after car crushing.
5. Hermetic: the cabinet is tightly closed, and Protection Grade is IP68. It is waterproof and dustproof. It can be used broadly.
6. Auto-repositioning; the external force could not change the sway arm position when it is vertical; when the sway arm is forced to a horizontal position, it will reposition vertically, unless the user uses remote control to put it horizontally.
7. Urglarproof:the mounting bolts are placed inside of the cabinet. No one can open it without key.
Installation:
1.Easy installation: four prepared holes at the bottom of the cabinet makes it easy to install.parking lot.
2.Manual operation: to operate the parking locks rising and going down manually with manual at emergency situation.
3.Alarm function: when overloading, over voltage and coming across hamper.
parking spot lock,
parking lot control, parking supplies, parking lot accessories, parking garage signs, parking facilities, automatic parking post, parking lot signs for sale, parking lot safety products, buy a parking lot, parking lot size calculator, parking garage supplies, parking lot numbers, how to park in a parking lot, parking lot supplies near me, parking lot safety posts, parking lot materials,